Music fans love merch. Despite how much music has become digital with streaming, we still seek and crave having something physical from artists to:
Buy as a form of support
Take home as a memento to remember shows
Wear as a form of self-expression
Show off to friends
Have on display for others to see
Fans will still buy physical music to collect even if they don't have a way to play CDs, cassette tapes or vinyl. In a 2023 report from Luminate, they found that 50% of consumers who have bought vinyl in the past 12 months don't own a record player!
Selling merch is such an important aspect of your music business, not just financially as an income stream, but also a means for fans to build a stronger rapport with your brand.
This month's blog is going to be a little different than what I usually do. I want to talk more freely about a topic that I find really interesting as someone who collects a lot of different things. Based on my own personal experiences with collecting as a hobby, I want to discuss how merch collectability can be used by musicians to engage fans, build brand loyalty and sell more merch.
There have been recent examples from artists I follow who have put out cool merch I want to share. These are items I have purchased them myself or plan to in the future. More importantly, I want to discuss the underlying mechanisms and tactics that motivate fans to buy from their favorite artists.
Although the ideas from these examples are geared more towards established artists, my hope is that this can inspire up-and-coming artists on how they think about products they may want to promote and sell as their career develops.

The Inspiration Behind This Topic

This is just some history about my collecting background and a story that led me to this topic so feel free to skip to the next section if you want to jump into the main portion of the blog.
I've been a collector all my life. Despite wanting to be more of a minimalist, I always find a way to fail at it. No matter how much I trim down my possessions and sell things off that I no longer want, I always end up finding something new to buy to replace it.
Examples of some things I currently collect:
Shoes
Jeans
Vinyl figures
Stickers
Music posters
Hot sauces (shout out to Hot Ones)
Sports and Pokemon cards
Books I never read
And of course, we can't forget physical forms of music like CDs and vinyl records.
This past year, I was reunited with collecting trading cards, something I did when I was a kid. It was one of many hobbies that saw a huge spike in 2020 during the COVID-19 pandemic.
Then more recently, I got into buying vinyl records for the first time, which was what really sparked the idea for writing on this topic. It made me think about the collectability in music and all the things I bought from artists this past year.
After buying my first vinyl single and a record player to play it, I started thinking about other records I wanted to buy. There was a particular Lupe Fiasco record I was looking to add to my collection. It was a 15 year anniversary re-release of his debut album Food & Liquor. It was a limited edition of 7,000 copies worldwide. The only way to buy it for retail was during Record Store Day.
Because I was very new to vinyl collecting, I had no idea what Record Store Day was until a week before, which was June 12th.
For those who don't know, it's an annual event where music fans around the world can buy exclusive music releases, like vinyl and CDs, only available at their local independent record stores. There are hundreds of different releases from all types of genres that you can buy. Oftentimes, these exclusive records are limited in production that make them much more collectible and sought after.
I ended up buying 6 vinyl records for my first Record Store Day and spending over $250 dollars on it that day. Unfortunately, vinyl is expensive, but I realized what the characteristics of vinyl make it very collectible. Aside from the analog sound that many say is superior to any digital format, the obvious reason is a vinyl record is generally bigger so it has cover art that is more displayable.
According to surveys conducted by Spotify, vinyl is the number selling merchandise item for artists across most genres. This is a standard option if you know your audience is into collecting vinyl.
Now, most artists reading this aren't going to be at a level where putting out a record on Record Store Day is a realistic option. They are often artists from major labels or those who have been established for a while. Vinyl isn't the most economically feasible option, but there are mechanisms at play here that I think can help you down the line when the time is right.

What can be collectible?

Typically, when we think about collecting anything music-related, we think about physical products like CDs, vinyl and even cassette tapes. In reality, anything can be collectible and it's up to what artists make available for sale and what the end consumer decides to collect.
As a musician, there are products you can create, and how you choose to market it, that can influence the collectability of an item. What you choose to sell merch-wise is going to really depend on your brand and who your target audience is. This is a great opportunity to have fun and be creative to get fans engaged.
I'll be sharing examples based on more recent merch campaigns that I've seen from some of my favorite artists.

The Driving Forces that Amplify Collectability

Scarcity, exclusivity, status, hype and fear of missing out (FOMO) are influences that can motivate us to buy certain products. By now, I'm sure you've seen "limited edition" on just about everything from clothing, shoes, toys and even certain food items. It's such a common tactic because it's such a powerful driver.
As a collector of many things for the past 2 decades, these are the underlying mechanisms that I've seen used intentionally more and more to sell more products and create hype/demand/attention.
The examples I share below all tap into these different influences. When you're thinking about your own merch, these are the tactics you may want to use to tap into these psychological triggers.
In order for these tactics to really work, you need to have an established brand. For newer artists, knowing these concepts are great, but it's not going to be effective if you haven't built a brand and established yourself as a musician. This is why I put together a free branding eBook for musicians so be sure to check that out.

Limited Pre-Order / Countdown – Alina Baraz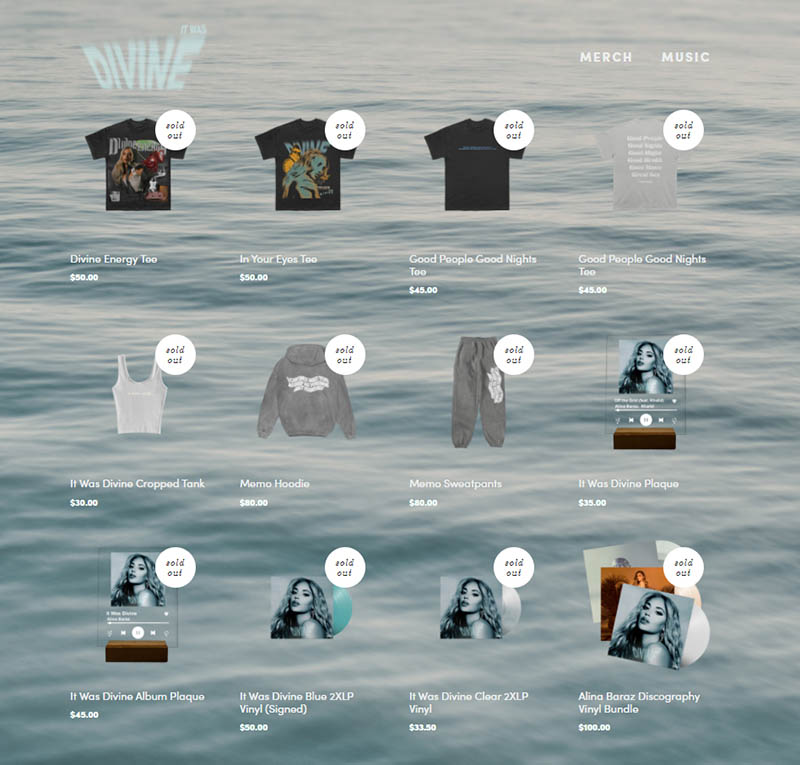 A tactic I've seen more and more is the limited pre-order window. I've seen it with Logic, Atmosphere, Travis Scott and more recently Alina Baraz. Although it can take a little longer to fulfill, it works in your favor because you produce the exact amount being purchased so money isn't tied to any leftover inventory.
To help drive a sense of urgency and tap into this feeling of missing out, a visual countdown is used in this type of campaign. This can be added in emails and placed on the purchase page on the website itself.
You can add this to your promotional emails using free services like Sendtric, MotionMail or CountdownMail. For your webpages, you can use Powr, countingdownto or My Countdown.
In Alina Baraz's latest merch campaign, she sent out an email and made an Instagram post saying new merch was added to her shop but it will only be open for 24 hours. All items for sale were for pre-order. Once the 24 hours are up, all items show as sold out and you can no longer buy them anymore.
Aside from the clothing and vinyl, the collectible item being offered was the cool plaque display for her latest album. You could even customize it with one of her songs to have printed on the plaque.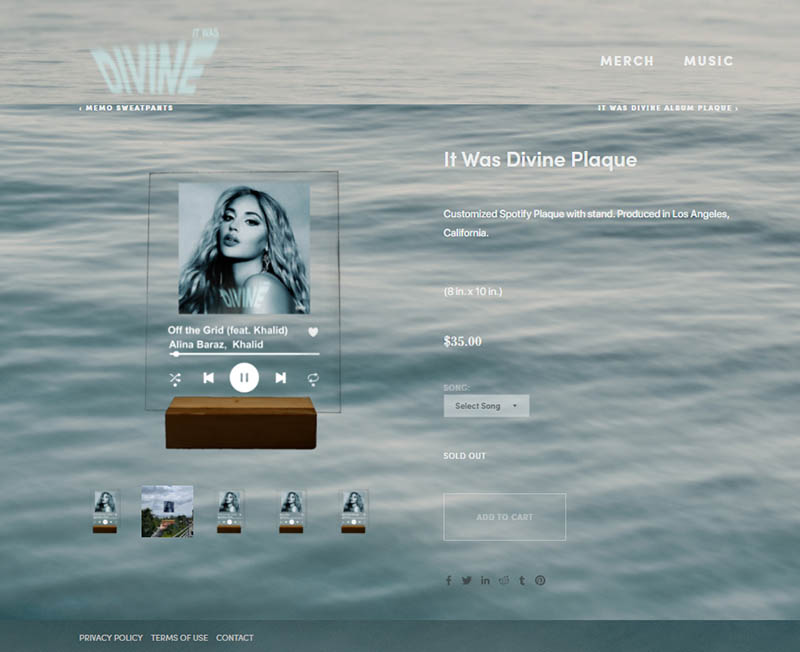 After writing this, I actually regret not buying it when I had the chance. I ended up buying her vinyl discography so I didn't fully miss out.
A 24-hour buying window is a bit more extreme, but usually I've seen other artists do it for a few days up to about a week. Especially when fans know they will not have another chance to buy, they'll surely rush to checkout.

Exclusive Color Parallels or Variations
Creating multiple variations of an item, like vinyl, is a fun way to make it collectable. This is something you'll see a lot more with different vinyl outlets like big retailers (Target, Walmart, Amazon, Barnes & Noble), vinyl memberships (Vinyl Me Please) or independent online stores (Newbury Comics). They will offer an exclusive version or variation of a record that you can only get from them.
In the world of sports cards, you'll see the word parallel used to describe variations of the same card but with different color backgrounds, borders or rarities.
Here's an example of a regular version of a vinyl record release: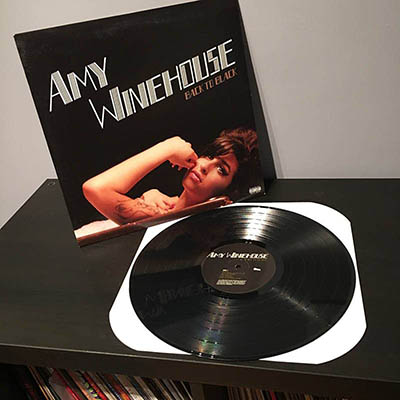 Here is the Target exclusive variation of the same release but with colored vinyl: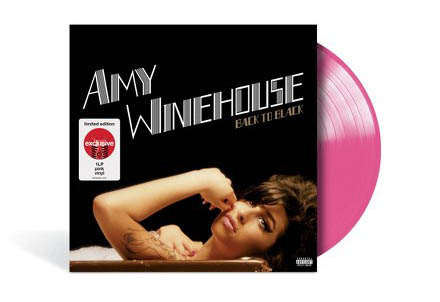 For musicians, a practical way of using exclusive variations is selling one version of something on your website for the general public. To keep it simple, you can offer a white t-shirt with your design on it.
At the same time, you can offer another color or variation, like a tie dye, with the same design exclusively on your Patreon. You can sell it in a secret store that is only accessible to your members, like I talk about in my eBook Patreon for Musicians.
If you don't have Patreon, you could team up with some other storefront as a collaboration of some sort. Or, you can also do something where only your newsletter subscribers will get a link to purchase the exclusive colorway so it can build up your email list.
To help drive the demand further, let's say you do offer an exclusive colorway through your Patreon. You can say that anyone who wears this particular shirt variation at your shows gets special perks or privileges. For example, access to a VIP area or a discount at the merch booth.
Because it's a visible signal, fans are likely more motivated to buy it as a status symbol of being a "true" fan.
This is not something I've tried yet, but I would love to play around at some point since I work with musicians who do use Patreon.

Serial Numbered Products – MF DOOM Masks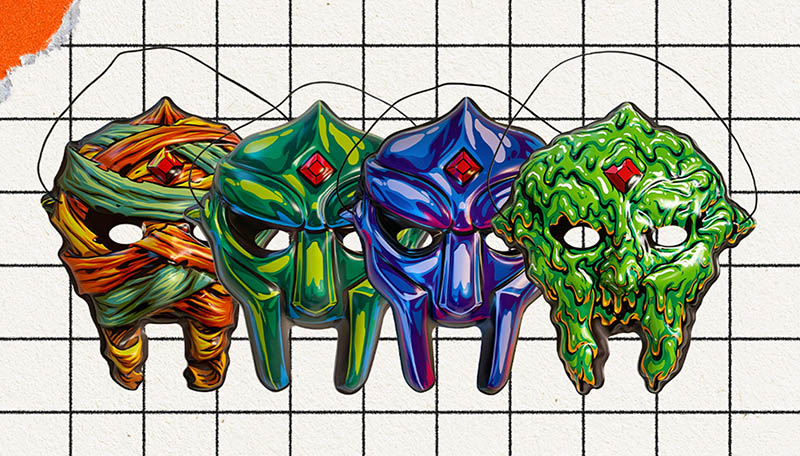 The last thing I bought from an artist that was serial numbered was a Halloween mask from the late MF DOOM. The design was based on a mask that he normally would wear as part of his character as rap's super villain. Each of the 4 designs were limited to 3,000 and a serial number imprinted on the box.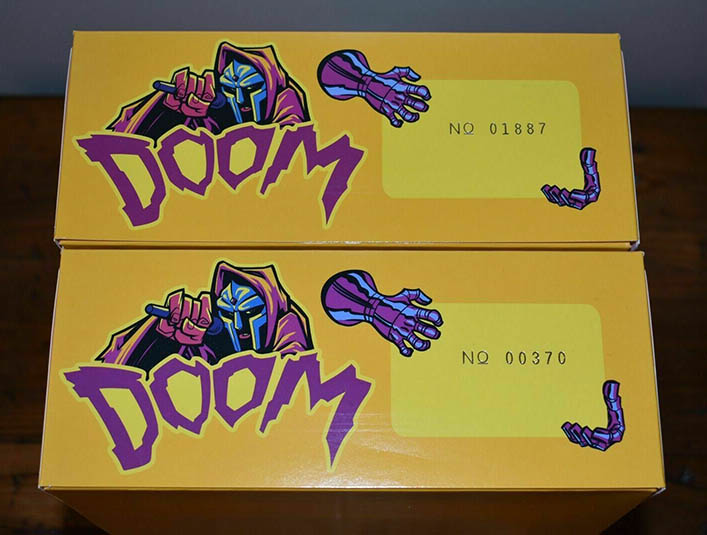 The idea of actually having a serial number imprinted on the merch or on the box helps to reinforce the exclusivity of the product. The practicality of this may be a bit more challenging to execute, depending on what it is you're creating. With vinyl, more pressing companies are offering the ability to add either a foil stamp or handwritten numbering to the jacket at an additional cost.
In the sports card world, serial numbered cards are highly attractive and desired for collectability as a symbol of scarcity. If you can figure out a way to do it, it makes the item feel more special in the eyes of fans.
After he passed, ironically on Halloween of 2020 but wasn't announced until late December, the value of these masks skyrocketed as fans wanted to own a piece of this limited memorabilia. Prices in the resell market on eBay went as high as $400 each. I was fortunate enough to grab one as part of the original release and paid only $30.
Fun Novelty Items

I love novelty merch items, like the mask above, because it's a break from the merch staples – the traditional band tee, hat and hoody. I'm sure they're a lot of great examples of cool novelty items in the past but here are a couple of recent ones I've come across.
Aesop Rock – Long Legged Larry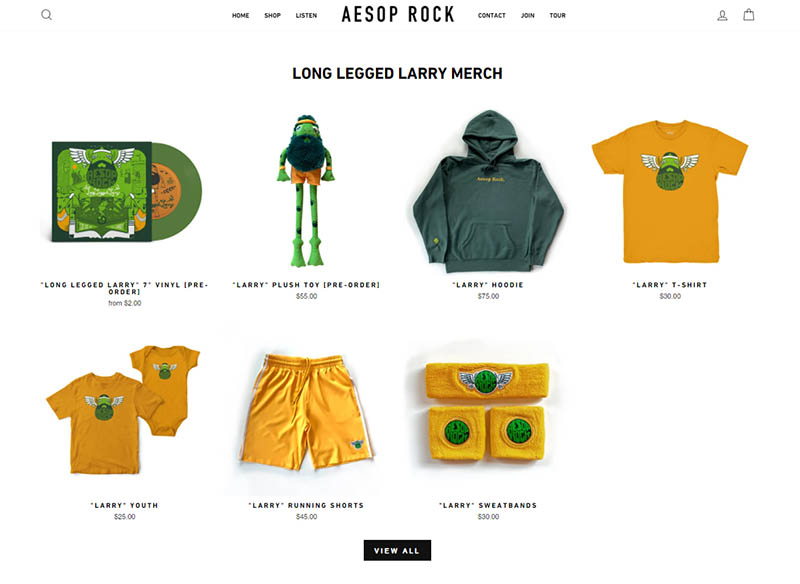 For a single he released, Aesop Rock built a whole merch collection around a song called "Long Legged Larry". The merch and cover art was designed with his long time friend Jeremy Fish, who has worked with him in the past. The cool novelty item in this collection was a limited edition plush toy of the actual character the song is based on.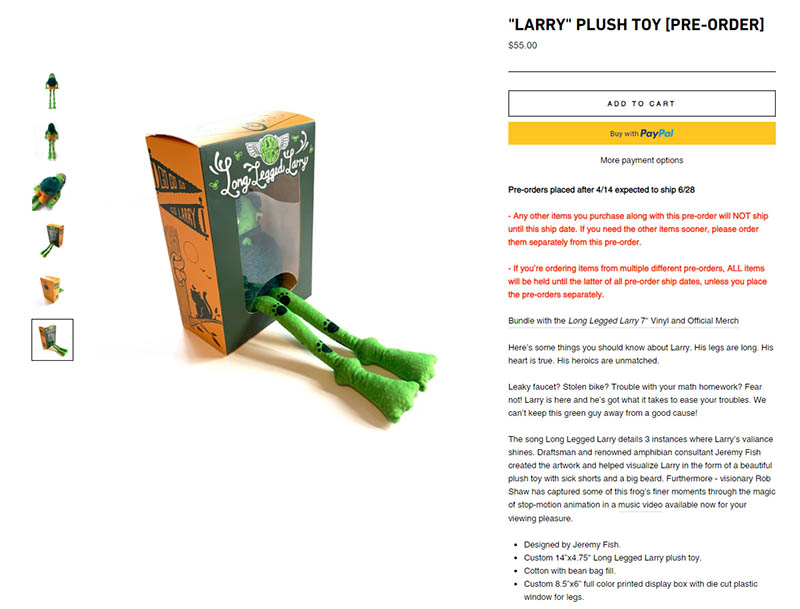 When it was first released for pre-order, it sold out quickly. By the time I learned of this item, it was already over. Luckily, he did a second run and I was able to hop in (pun intended) on the next pre-order run.
The reason why I love this is that the item is a physical representation of the music. I like to think that good merch reflects the brand of the artist or ties back to the song or album in some way.
Travis Scott Chicken McNugget Body Pillow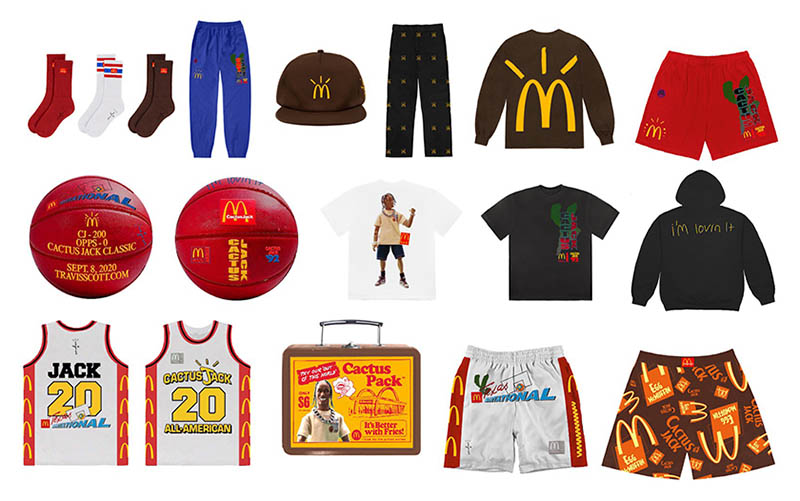 Here is an example of the exact opposite where the item has nothing to do with the artist or the music they make. But yet, it is still highly collectable because it is Travis Scott after all.
As part of his McDonalds collaboration, Travis Scott sold a whole collection of items through his website, including a limited edition Chicken McNugget body pillow.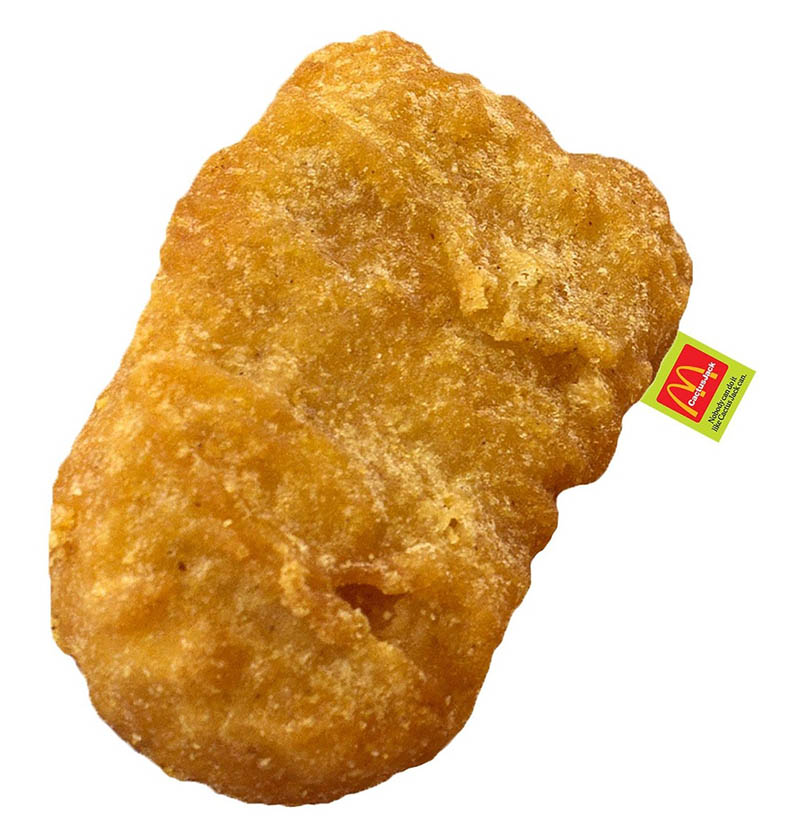 Although I do eat McDonalds once in a blue moon, there's a lot of nostalgia associated with the chicken nuggets for me from eating it as a kid in my Happy Meal. Not much else to take away from this, other than you can get away with selling almost anything as a music superstar. To be fair, his merch game is really astronomical with collaborations with the biggest brands in the world.
Like Alina Baraz, his team also implemented a limited time pre-order on the Travis Scott website for the release of his latest merch collaboration collection with Fragment and KAWS.

Food Products – Atmosphere Hot Sauce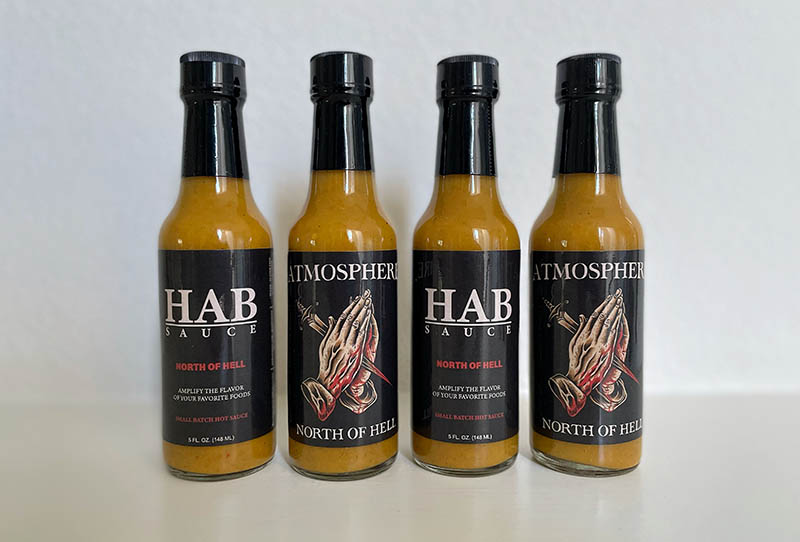 Who doesn't like a good food product branded with your favorite artist?
Lately, I've been noticing fast food companies doing more collaborations with musicians like McDonalds with BTS and Chipotle with Shawn Mendes. Even Oreo did a limited edition run of special Lady Gaga Oreos for her Chromatic album campaign.
Of course, these big time collaborations are not practical for most. For independent musicians, you may have opportunities to work with local food companies to create limited edition products fans will love.
If you have the audience and brand power, it's another fun way to change things up from your typical band tee and hat, especially if the food product ties into or relates to your song, album or brand as a whole.
For example, I recently received an order of hot sauce inspired by my favorite artists Atmosphere. It was a collaboration with HAB Sauces based out in Portland, Oregon. Only 500 bottles were made. Luckily, I saw the social media post and picked up a 4 bottle set for my collection before it sold out in hours. Because of the success of this release, HAB Sauces and Atmosphere went on to do 2 more hot sauce collaborations.
The name of the sauce is "North of Hell," which is the name of a Europe tour they did in 2014.
It just so happens I love spicy food and I have a little collection of different hot sauces. Many of them are found on the popular YouTube show Hot Ones. I admit that I collect too many things.

Price Shock – Nipsey Hustle's $100 Mixtape CD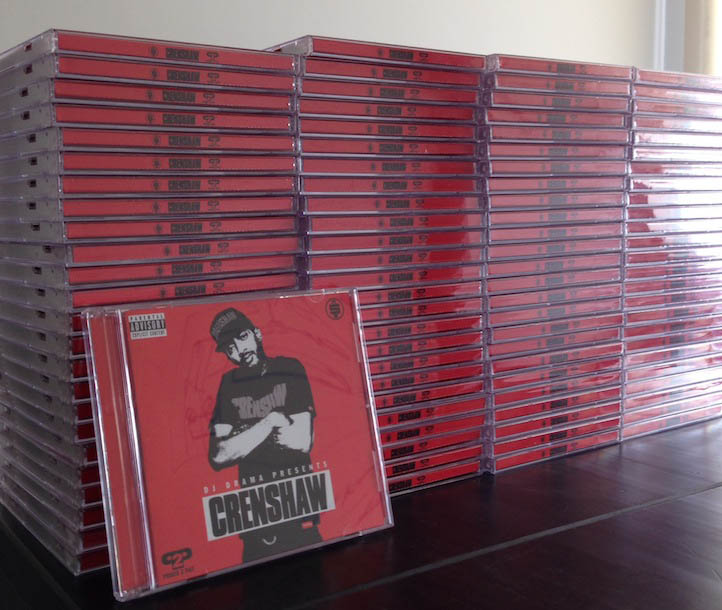 This is an older example, but I felt it was something worth mentioning for those who may have not heard about it.
In 2013, Nipsey Hussle released a free mixtape titled Crenshaw as a free digital download. He also released a limited first edition of the CD for $100. Each copy was signed and numbered. All 1,000 copies were sold within 24 hours and generated $100,000 in revenue.
This mixtape garnered a lot of attention for its pricing at the time as it was not something that was done in music. The $100 price tag got a lot of people talking about it. Whether it was good or bad, it had a positive impact overall to the campaign.
On top of that, the limited number of copies that were numbered and signed made it more special for fans to own.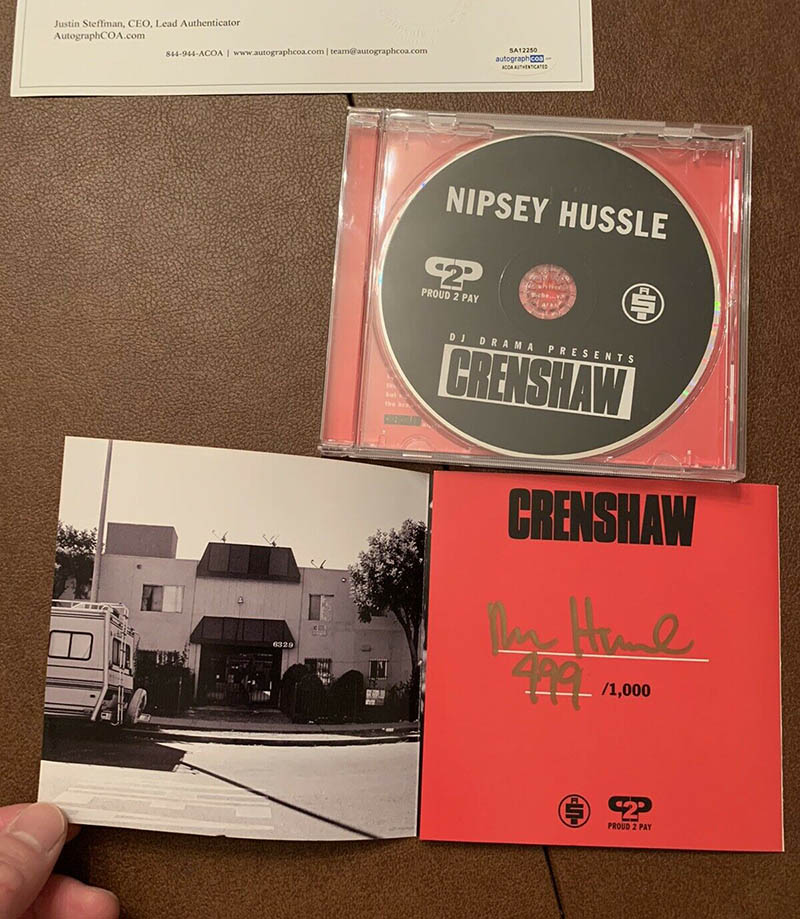 The late Nipsey Hustle was actually inspired to do this from a book that I actually covered in one of my blogs about how to go viral.
An artist I work with actually implemented this similar tactic for an album he did with his long time collaborator. 1,000 vinyl were pressed and serial numbered with a foil stamp. They charged $100 each and surprisingly sold a majority of them, but there was plenty of criticism for charging that much.

The Dark Side of Exclusivity

The many tactics used in the examples above to make merch more collectible worked out well for the artists. However, there is a dark side to making merch more limited and exclusive.
One has to do with scalpers buying up a lot of the product to resell at higher prices, limiting the opportunity from true fans to buy. It can also lead to disappointment when fans aren't able to purchase before it sells out.
Kno of the southern Hip Hop group Cunninlynguists had to deal with this recently when they released a limited run of vinyl for a 10-year album anniversary reprint. Despite releasing CDs, cassettes and 3 variations of vinyl options, all the vinyl sold out fairly quickly. Fortunately, I was able to grab one of the vinyl packages the first time even though it wasn't my first option.
Many fans were bummed out, especially when Kno put a number of scalpers on a blast in a number of now deleted Instagram posts. They were trying to sell their copy, even before receiving it, for over 3x the costs. He spent hours doing detective work to cancel orders from those trying to resell on eBay.
In response to the situation, they decided to release 2 more colorways of the vinyl (1,300 more for sale in total) in order to give their fans another chance to buy while preserving the collectability of the ones previously sold.
To take it a step further, they made the first 12 hour window to purchase password protected for fans who have shown a history of support on Bandcamp before opening up sales to the public.
This is just one example of the hassle that comes with limiting quantities of items in high demand.
Personally, I'm a big fan of the limited time pre-order window, which I'm seeing more of, because there's still an element of scarcity that can drive people to purchase. You just need to make sure it's properly promoted ahead of time to give everyone a fair chance.
Even after publishing this blog, here's another merch pre-order I came across (although not limited to a time window) from my favorites Atmosphere: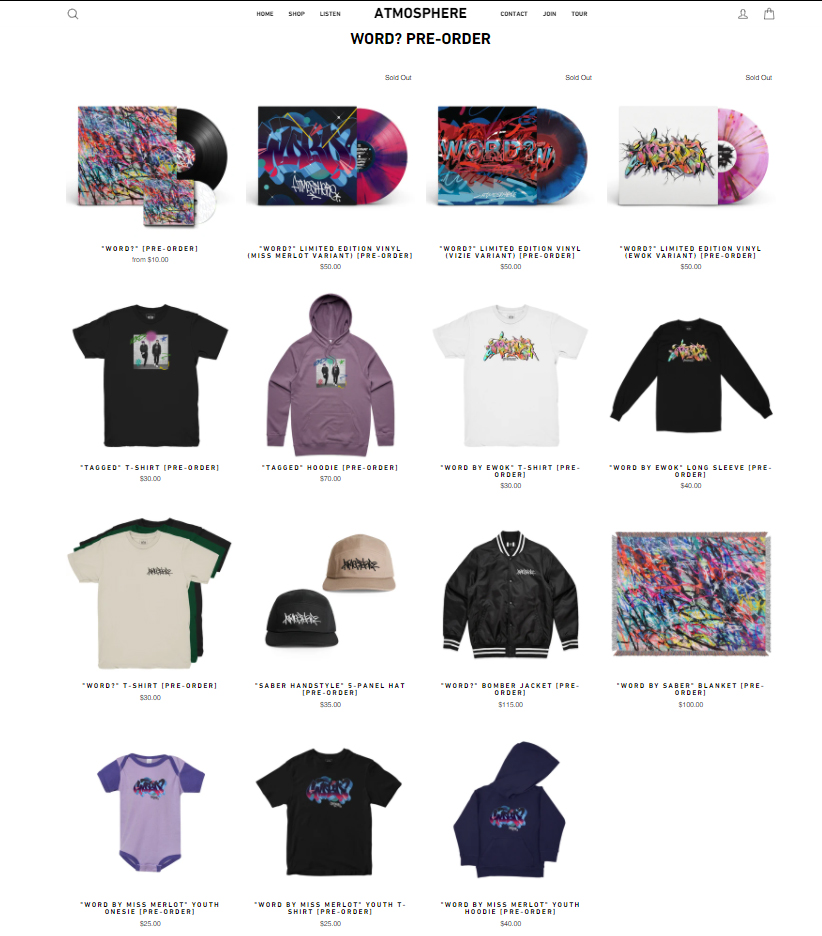 Conclusion
Merch sales are one of the top income sources for musicians. Not only does it put money in your pocket, it can also serve as a promotional tool and help build a stronger rapport with your brand.
If you have come across cool merch from your favorite artists that use some of these same tactics, please comment below and share.
If you need more help with what type of merch to make, you can check out this blog.