Are you an independent artist on a budget looking to create album or single cover art for your upcoming release?
In this blog, I will go over everything you'll need to know about cover art, including requirements to upload to your music distributor, cover ideas and other free tools you might need. It's very easy for anyone to do, even without graphic design experience.
Most importantly, I'm going to show you how you can do it yourself with free apps online, so it doesn't cost you anything.

The Importance of Cover Art

For many artists, the album cover was a reflection and artistic extension of the music itself, so it had to make a good first impression. It provided another medium for musicians to visually set the tone, mood, concept, theme or story for their music.
Not only that, the cover art needed to catch a potential buyer's attention when your product was sitting on a shelf in a record shop or digitally browsing MP3s on iTunes. As we are well aware, times have changed as music discovery and consumption takes place predominantly through streaming. Whether it's in physical form or digital, the cover art is the unique visual identifier of your musical release.
Despite this shift, cover art is still visible in various places online with your music. For Spotify users, the cover art shows up nice and big on Fridays in your follower's Release Radar emails. Make sure to leverage this piece of brand real estate to represent you and your brand in a positive light.

Cover Art Requirements

In order to distribute your music digitally, you need cover artwork for your album or single release. Before jumping into the design, it's important to go over specific guidelines and requirements that you need to know, so the cover doesn't get rejected by digital stores and delay your release.
First off, your cover should be in a JPG or PNG image format. Although not necessary, it should have your artist or band name on the cover along with the name of the release. Just make sure if you do add this information, it matches exactly what is entered as metadata when you upload to your distributor.
The aspect ratio is 1-to-1 so a perfect square. The minimum resolution for cover art is 1,400 x 1,400 pixels. The recommended size is 3,000 x 3,000 pixels. Resolution is at least 72 dpi and RGB Color Mode. If you use the tool I recommend below, you won't need to worry about meeting these requirements.
Because the cover artwork is used in all different sizes and displays, a larger resolution allows your image to look good on any screen. If the resolution is too small, don't expand the image because it can make the cover blurry. If the image is poor quality, blurry or pixelated, digital stores will reject it, and it can delay your release.
The parental advisory sticker on the cover art is not necessary for releases with explicit lyrics. I would just not include it in your design, but make sure you mark any songs that do have explicit lyrics when you upload it to your music distributor.
Other reasons why a cover might get rejected:
Metadata of the release (artist or band name and title) doesn't match what's on the cover art exactly.
Contains prices, barcodes, email addresses, social media handles, hashtags, URLs or any unnecessary text.
Includes names other brands or logos of digital stores (Spotify, Apple).
Using the same artwork for multiple releases.
Has a lot of white space around the cover like a white border. I had to change it to off-white / light gray to get it through.
Has any copyrighted images or works that you don't have permission to use.
Contains pornographic or graphically violent images.
For cover songs, making any references to the artist you're covering other than the title (this can be confusing to listeners)
Cut off images or text
Cover Ideas and Inspiration

With all that being said, there are 3 general sources to get inspiration for cover art ideas.
1) The music itself and your brand. As an artist and creative, let the music you created give you ideas. If your brand has incorporated thematic visual elements already, it may help to keep those things going, for consistency. Artists like Russ (single releases) and Run the Jewels come to mind.
2) Look at cover artwork from your favorite artists, others in the same type of music you do and even those you don't know in different genres. Browse around on Spotify or Apple Music. Look for trends and patterns. It doesn't mean you need to copy or conform, but just
3) Study classic and iconic album covers from the past. It's always good to look back at covers that have made a big impression in popular culture. Here are some links to check out:
Rolling Stones – Readers Poll: The Best Album Covers of All Time
Wired – Best Album Art of All Time
Billboard – The 50 Greatest Album Covers of All Time
udiscovermusic – The 25 Most Iconic Album Covers Of All Time
udiscovermusic – The 100 Greatest Album Covers

Art Directions

Once you have some ideas, there are a different number of art directions you can go with, often influenced by the type of release (album vs single), time period and the genre. Singles and remixes, as you would expect, are more likely to be more simple and text-centric than album covers. For genres like pop, R&B and even country, portrait appears to be the dominant direction. Instrumental / Ambient based music tends to be more scenery or photographic based.
A lot of covers will incorporate multiple directions and elements so it's never going to black and white. I will say portrait and illustration based cover art seems to be the most common ones I've seen overall.
Below are examples of cover art for each type of art direction from the type of artists I listen to, which is predominantly hip hop and R&B. There's an unlimited number of covers so this is by no means what I think are the best, but whatever I could find that I felt fit the category. Over time, I'll definitely update and refine this list.
If you have any recommendations or suggestions, please feel free to contact me.

Portrait

Alina Baraz – The Color of You (Album)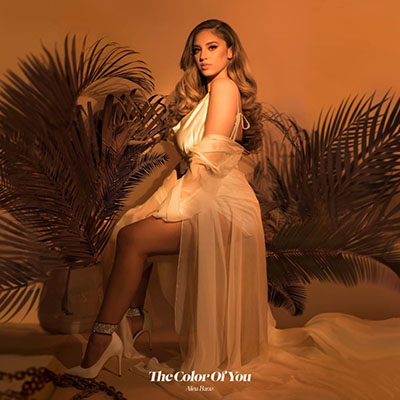 Aloe Blacc – Lift Your Spirit (Album)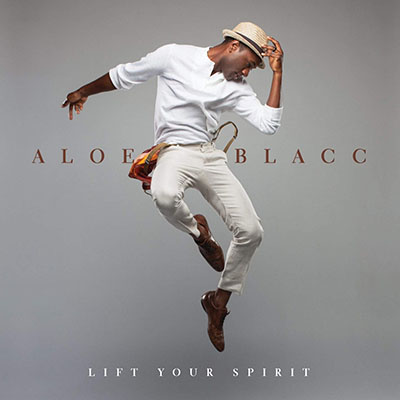 Kendrick Lamar – DAMN (Album)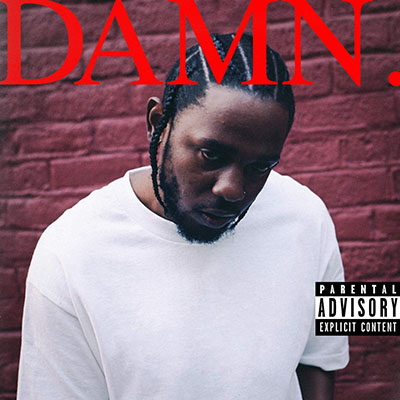 Drawing / Illustration

Freddie Gibbs & Madlib – Bandana (Album)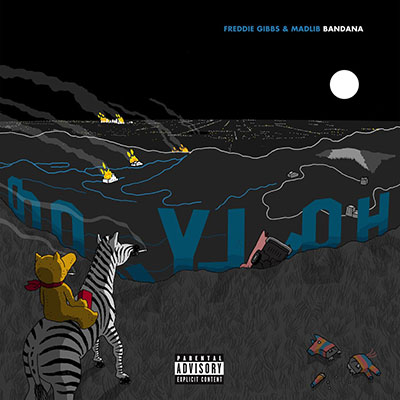 Hiatus Kaiyote – Tawk Tomahawk (Album)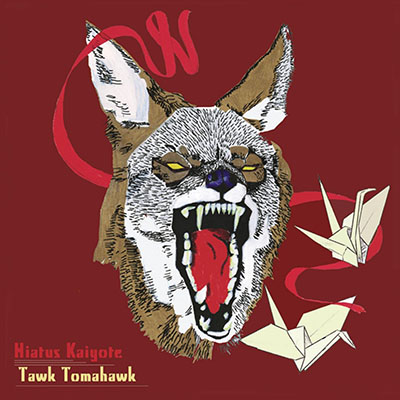 Logic – Everybody (Album)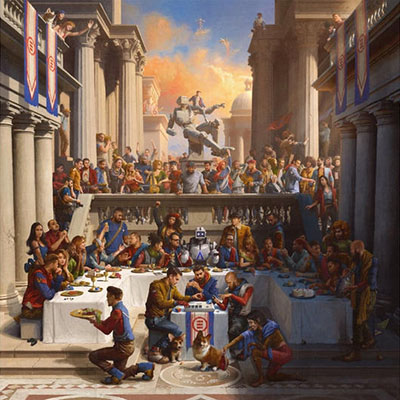 Photographic Representation of Title

Anderson.Paak – Bubblin (Single)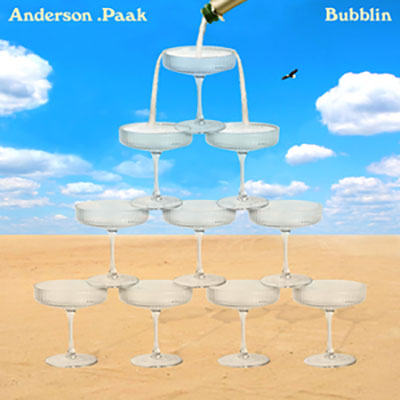 Eligh – Last House on the Block (Album)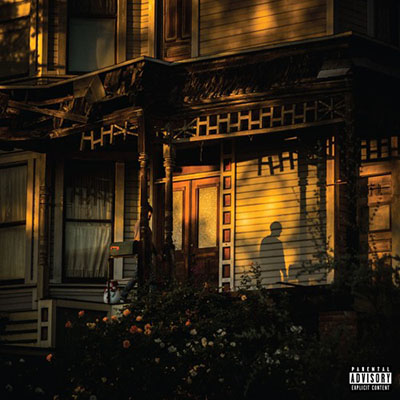 Bloc Party – Intimacy (Album)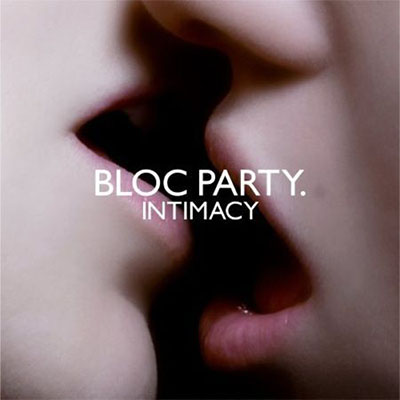 Photo Manipulation / Photoshopped

Childish Major – Woosah (Album)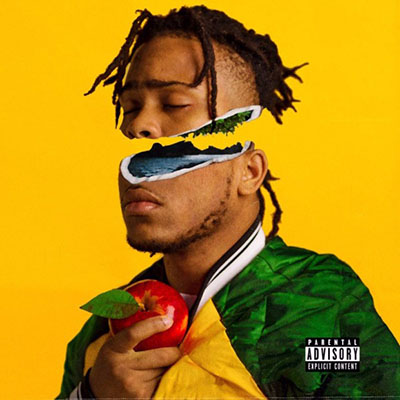 Emancipator – Safe in the Steep Cliffs (Album)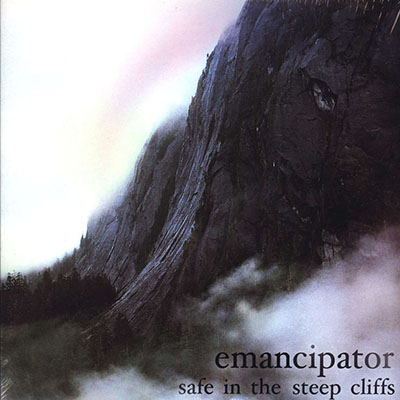 Nas – Untitled (Album)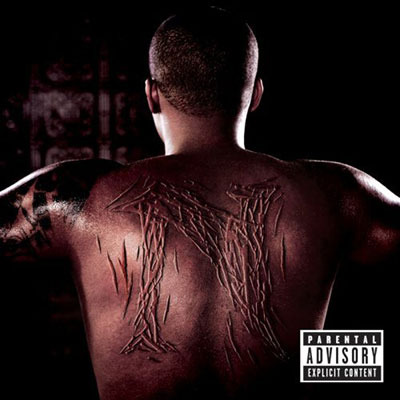 Minimalist / Simple

Dr Dre – Chronic 2001(Album)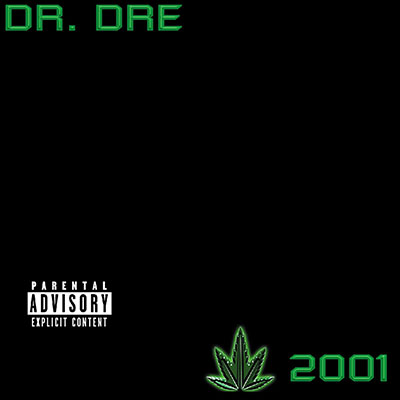 Russ – Ain't Goin Back (Single)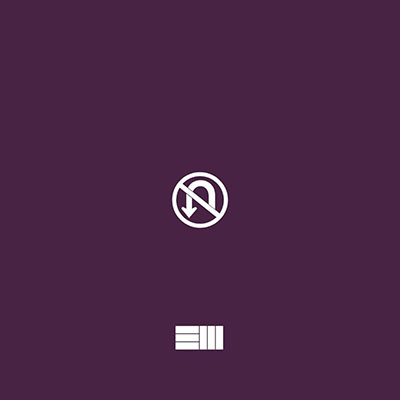 Atmosphere – Whenever (Album)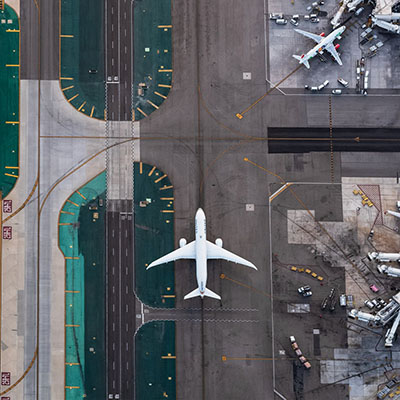 Type Based / Text-Centric
Doja Cat – Mooo! (Single)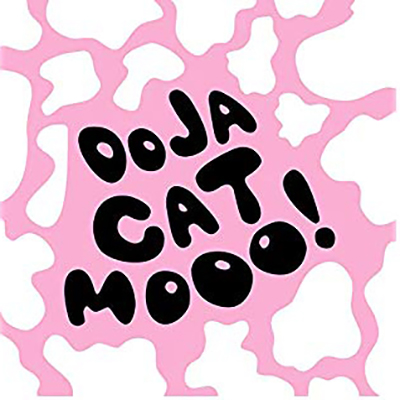 Drake – If You're Reading This Its Too Late (Album)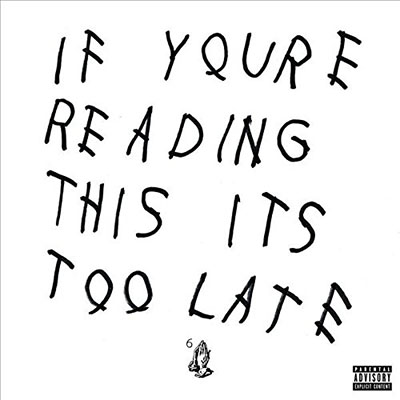 Rage Against the Machine – Renegades (Album)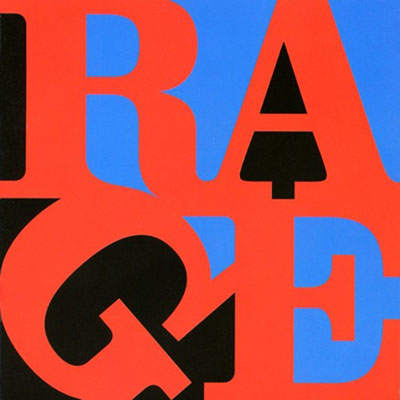 Abstract

Lupe Fiasco – Tetsuo & Youth (Album)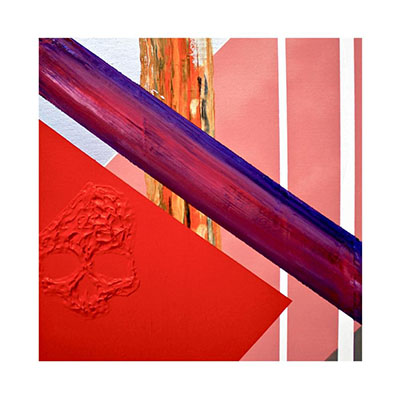 Russ – Snow Globe (Album)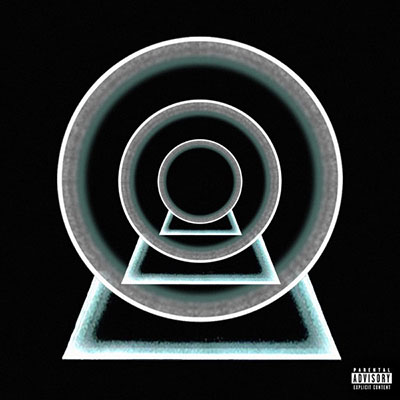 Tycho – Awake (Album)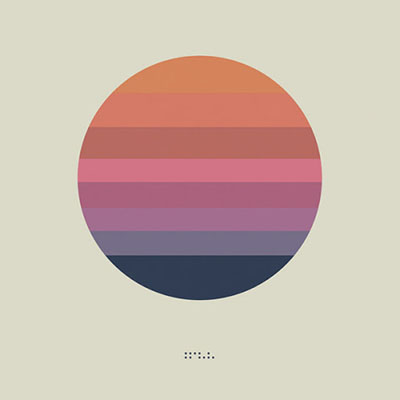 Conceptual

Chance the Rapper – The Big Day (Album)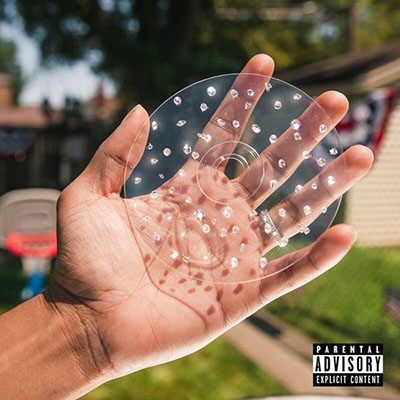 Lupe Fiasco – The Cool (Album)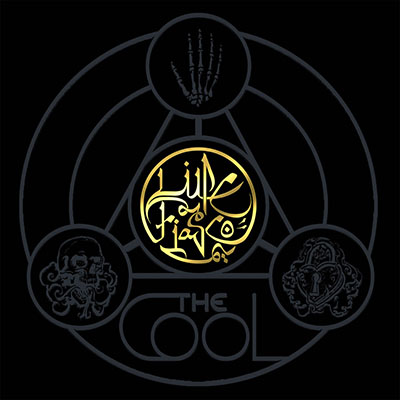 Aesop Rock – None Shall Pass (Album)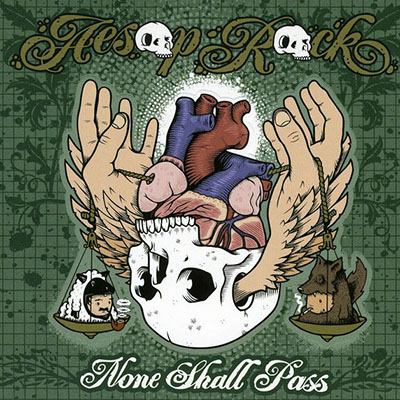 Symbolic

Run the Jewels 3 (Album)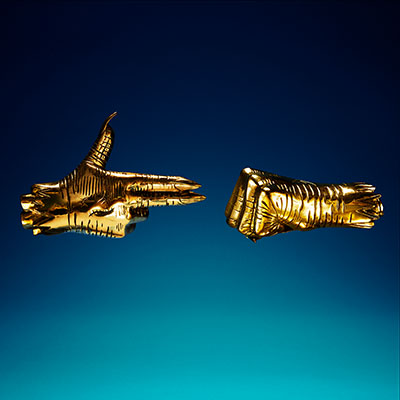 Dead Prez – RBG (Album)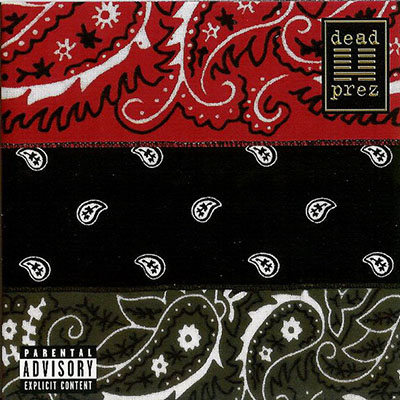 Lupe Fiasco – Food & Liquor 2 (Album)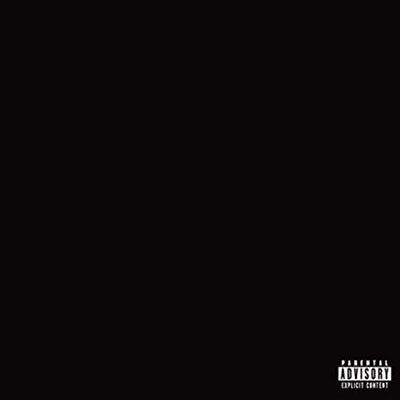 Free Cover Artwork Tools

Once you have a good idea or concept for your cover artwork, you'll need to design it. Or even if you don't have the idea just yet, you can browse the different templates in the tool I'm about to talk about.
The main tool I will be using in the demonstration is Canva. It's a really great, user-friendly graphic design tool that I highly recommend for independent artists. They actually have album cover templates that you can edit and customize for free.
Full Disclosure:
Canva
is an affiliate partner, meaning I do get a small commission for paid sign-ups at no extra cost to you. This means any links to Canva are affiliate links, but you are by no means obligated to use them. I've known of Canva since 2013 and I really feel they have an exceptional service. The best part is they have a free plan where most musicians can do everything (merch designs, flyers, social media covers) they may need without ever paying. I personally use Canva and would recommend them even if I wasn't getting paid. Read my
full affiliate disclosure
.
In case you wanted to try their Canva Pro paid plan to access 20,000+ templates, export higher quality resolutions, unlock other features, use extra fonts (or upload your own), they offer a free 30-day trial. You can cancel before the period ends and you won't get charged.

How to Use Canva

In this video, I'll walk you through how to create cover art using Canva (Affiliate Link Disclosure) on a desktop. They do have a mobile app where you can create cover art as well.
Although you don't need graphic design experience, it does help to understand some basic design principles so you can apply it to your cover art designs. Canva offers a free online design course you can take on their website, but I'll be sharing some of the principles in the video. I'm not a trained graphic designer myself, but I do know the basics and how to use tools like Photoshop.
[Video Coming Soon]
Other Free Tools You May Need
Royalty-Free Shock Photos
In case you didn't know, you're not allowed to use any images you find online, especially in Google Images. You need to make sure it's royalty-free and free to use.
My favorite go-to sites free stock photos are:
You can upload the photos you find on these sites and use them for your covers in Canva.

Prisma and PicsArt
If you're looking for ways to manipulate a photo into something more artistic to use in your cover art, you can try using this mobile app called Prisma.
Canva has some filters and a few plugins, but Prisma has over 500 different art styles you use to transform your photo into something cool and unique. Unfortunately, you're limited to a few styles in their free plan, unless you pay for a subscription. They do offer a 3 day trial in case you want to explore all the options.
Another app that can do something similar is PicsArt. When in edit mode, click on the 'Effects' tab on the bottom. It looks like there are more free effects than Canva at the moment so check them out.
Using these photo effects in these apps is a great way to make your cover art more artistic, rather than posting the standard portrait shot.

Remove Background
On Canva, if you want to remove or cut out the background of a photo of you, for instance, you have to pay for a Canva pro plan to use this feature. It's very convenient to do in the app itself, but if you are on the free plan, there is a possible workaround.
Of course, you can also do it in Photoshop. But if you don't have access, there are other sites and apps that can remove or clip out the background so it becomes transparent (saves as a .PNG file), but they usually charge a small fee.
I found this service to be really good called Remove Background, and they give you one free full resolution download.
Just like other sites who do the same thing, Remove Background will allow you to download as many lower resolution cut-outs.

Enhance Lower Resolution Photos
Like I mentioned earlier, you don't want to stretch out a small resolution photo or image because it may reduce the quality. This is a tool I found a while back called Let's Enhance, which allows you to increase the resolution of the photo while limiting blurriness and pixelation. You get a limited number of enhancements to try out for free.
Aside from increasing the size of a photo, you can also use this tool to double up the resolution (2x option) of your cover art on Canva without any noticeable quality loss. With a lot of these services I recommend trying, there is a limit of how much you can do for free. At some point, it may make more sense to subscribe to Canva's Pro plan if you find yourself using Canva a lot anyways.

Color Schemes
Having a good color harmony in a cover is a good way to make it feel cohesive and look professional. For example, maybe what you're wearing is blue and you want the text color and background to complement that blue. If you need help finding the right complementary colors that go well, here are some tools to help with that.
paletton.com – Paletton operates more as a color wheel where you choose a starting color and it gives colors that go with it.
coolors.co – Coolors operates like a random color generator, but you can select starting colors and it will spit out different options that go with the choices you lock-in.

Conclusion

You should have everything needed to create and successfully upload cover art for your upcoming release. Canva is a great tool to do things yourself when money is tight, especially for single releases. For a bigger project like a full-length EP or album, you may want to consider investing in an experienced graphic designer.
The biggest advice I would say is to make sure you understand and apply basic design principles, to make sure your cover art looks professional. How you present yourself online is a reflection of your brand, so you don't want your cover art to look amateurish.
Lastly, even before the music is done, start thinking about the cover artwork ahead of time. I've had situations where a release would be delayed because either coming with an idea or trying to execute an idea takes too long. Although it's always better to do things right the first time, just remember that you can always change the cover after it has been released.
Good luck and let me know if you have any questions!
Don't want to do the cover art yourself?

If you're blanking out on a idea or concept and have budget to pay someone, a service I would recommend trying is 99designs (Affiliate Link Disclosure). It's a platform that helps find freelance designers for your project. For example, if you need cover art, they can help you find a designer to work with 1-on-1 or you can host a design contest.
The design contest is what makes 99designs cool because you can have over 20 designers submit their ideas and concepts for you to choose from. The person with the winning design you decide on is the only one that gets paid. If you don't like any designs submitted, you can get 100% money-back (for non-guaranteed contests).
They are an affiliate so I do get a small commission if you try them out by clicking my link at no extra cost to you. Using my affiliate links is a great way to support this blog with services that I can vouch for and would use myself. A musician I work with used them a couple of times for cover art designs in the past with no issues.