The most influential artist that got me interested in the independent music scene 20 years ago as a college student and ultimately led to the creation of this blog, passed away in August of 2021. Zumbi (Stephen Gaines) was also a former client of mine.
As a big fan and supporter since 2001, it was an honor to get to work with him and to know him more personally during that period. I've been to so many shows and financially supported them anyway I could. He was truly an artist of the people and will be missed as one of the cornerstones of independent hip hop in the Bay Area.
Because of the importance he had for my passion in music and my career in this industry, I wanted to write a blog to honor him as well as share what other independent artists can learn from his legacy, even if you're not familiar with his music.

Who is Zion I?

Zion I was an independent/underground hip hop group based in Oakland that originally consisted of the rapper/emcee Zumbi and producer Amp Live. When they split up in 2015, Zumbi was the only member of Zion I.
Zion I had a successful independent career, releasing over 10 studio albums, touring around the world and racking up millions of streams with a number of hit singles. Zumbi has been linked to and featured with artists like Linkin Park, Rebelution, Too Short and Bassnectar. Here's an amazing piece by OkayPlayer who talked to 5 people who were close to Zumbi and share their relationship and experiences with the artist.
During a time when gangster rap, drugs and violence were the dominant themes in mainstream/commercial hip hop, they took the completely opposite route with a socially conscious, boom bap sound. Their sound evolved over time, but they continued to create positive, lyric driven, uplifting music. To me, they made music of substance that the average person could relate to.
As I mentioned, Zion I played a very important role in my life. I reference him in my about page as being the first underground artist that got me to notice independent music in the first place and led me on the path to where I am today.
Here are some important takeaways/lessons from his career that independent artists can hopefully learn from. These are based on my own personal observations and experiences working with him.

1. Getting your stage name right the first time to avoid confusion.

Before Zion I, Zumbi and Amp Live were a part of another hip hop group called The Roots (later changed to Metaphor because of the Philadelphia based group) that was signed to a major label back in 1993.
After being dropped from Tommy Boy in 1995, they formed Zion I which was actually Zumbi's current stage name at the time. To make it work, Amp Live suggested that Zion I would be adopted as the duo/group name and Zion (without the "I") would reference the emcee only.
It was okay for Amp Live because his name was already distinguished separately. However, this led to some confusion when Zumbi did solo projects because there wasn't enough separation from Zion and Zion I. When people see Zion or Zion I, it is expected both members were involved.
In 2005, he changed his stage name to Baba Zumbi or just Zumbi. As the frontman of the duo, many associated him as Zion I so Zumbi as a brand didn't really stick too well on its own. Even on Spotify today, he has music under both Zumbi and Baba Zumbi but it's often forgotten from the rest of his catalog.
After Amp Live left Zion I in 2015, Zumbi was able to take back his original stage name which was better for his brand. Although his stage name situation wasn't disastrous, you never want to make things confusing or unclear as an artist.
Key Takeaway:
Because it is the foundation of your brand, you need to make sure your artist name is something that has longevity. It shouldn't be something you'll regret later or potentially have to change. I wrote a whole blog on the topic of
how to decide on an artist name to avoid any potential headaches
down the line. For newer artists, it's an important decision you want to get right the first time.
2. Connecting with fans on and off stage is massive.

One of the big strengths that Zumbi was known for was his ability to perform on stage. This doesn't mean you have to be the most energetic and active, but he had a charisma on and off stage that drew people in.
Being able to put on a good live show is a necessary skill for independent artists and he definitely held it down. As a self-identified introvert, he knew how to rock a show and also be present for his fans after shows. He often stuck around to talk and take photos. Even on social media, he'll often leave comments and likes people's posts after a show.
I remember back in 2007, I reached out to him on Myspace purely as a fan to let him know that I really appreciated their music. He actually replied back which at the time was unheard of in my mind.
Key Takeaway:
Not every artist likes to interact with their fans and not every artist has to in order to become successful. But there's no denying that having live performance skills is really crucial for improving your chances of becoming a full-time musician.
In general, witnessing and experiencing a live performance should be looked at as a scarce commodity so you need to make the most of it when fans do see you. It needs to be special. Something that they can't get from watching videos of you online.
Mastering this craft is not only to build a stronger connection with current fans, but it also helps to draw in new potential fans. After your performance, you can continue to build rapport for your brand and make fans feel more invested in you as an artist by making yourself available.
As an independent artist, you can't afford to leave live performance income on the table (hopefully in a post COVID environment) which leads into the next point.
3. Being independent is a constant grind.

Despite his success as an independent artist, making ends meet was still a challenge. He was constantly on the road doing shows to generate substantial income. As a father of three sons, it was tough to maintain a music career as a parent. Living in the Bay Area didn't help the cause. Even though he was getting consistent streams for his music, he couldn't depend on that income alone.
The big problem was releasing music was a big financial burden. He hated the cycle of pouring $10k – $20k of his own money into a project and having to do shows and sell merch to recoup all that he invested. It was a very volatile and risky process that ultimately led us to launch his Patreon page.
The goal was that a membership platform could bring some financial stability. Although it flopped for a number of reasons, the important thing is you always have to be thinking about growth and generating income as a full-time artist. Being self-employed purely from your art may come with more freedom, but you also have a lot more responsibility. Many artists want to become full-time professionals but do they really know what it entails and how much more challenging it is?
I'm a big believer in Patreon because I was able to help another artist, who is a close friend to Zumbi, bring in a consistent income through the platform. You can check out in this post to see if Patreon is something you're ready for.
Key Takeaway:
Know the potential
income sources
you have available to you as a musician. Even though live performance is generally the top way to bring in money as an independent artist, you don't want to fully depend on it, especially with what we've seen with this pandemic. Be adaptable and know your options. This leads to the next point.
4. Don't be afraid of experimenting and trying new things.

When we worked together, Zumbi kept pushing me to keep trying new things. It's easy to get complacent with doing the things you're comfortable with, but you may miss opportunities that way. This could be a new platform, technology, tool or strategy. For example, years before we worked together, he tried doing a crowdfunding campaign to fund his first solo album as Zion I without Amp Live.
At the same time, you need to find the right balance and give each thing the proper energy and focus. You can't just bounce around new things just for the sake of trying it. Even if things don't exactly work out, you gain valuable experience from it.
For example, here are some things we experimented with:
We dabbled in Pandora's artist message campaigns. This is where you would record a short message that would play before or after your songs on Pandora to promote specific live shows, new music and merch. It's a cool feature because listeners on Pandora can click a link to whatever you're selling when the audio message is playing.
We launched a Patreon campaign. One of the mistakes we made was making it way too complicated and we didn't have the proper infrastructure to support our lofty goals.
We created a Spotify playlist for songs that influenced him as an artist. The next step was to create themed playlist lists that reflected some aspect of his brand – spirituality/meditation, marijuana, fatherhood. Another idea was to create a curated playlist that represented independent artist in the Bay Area where we get fans to tag different artists we should consider featuring each month. Unfortunately, after the first playlist, we never got around to exploring the other ideas.
We talked about doing podcasts. Originally, it would be a Patreon exclusive but we also talked about hosting it on YouTube as a way to expand its reach. A long time ago, Zumbi actually tried doing his own podcast called The Science of Breath (or something like that) but it only lasted a few episodes. He wanted to explore that idea again in today's climate.
Key Takeaway: The main point is to keep an open mind and be willing to experiment with new tools, technology, strategies or tactics. Really spend the time to plan and execute it properly. Don't try to juggle and do a bunch of new things. A lot of times, things might not work out or stick but at least you tried and learned something from it. Make sure you have a pulse of what's going on in the world of marketing and technology or have someone in your team who is.
5. It's okay to evolve and change as artists.

As mentioned earlier, Zion I was a group that consisted of the rapper Zumbi and producer Amp Live. After working together since the beginning for 20 years, they split up due to some personal reasons and also wanting to go different creative directions.
Although one of the big reasons they broke up was because Amp Live was going through some personal issues, there was also a creative component to it as well.
From Zumbi's perspective, he felt Amp Live was headed more towards a poppy, electronic, mainstream sound and style that even though led them to their most popular song Coastin', it wasn't exactly the direction he wanted. And I'm sure Amp Live wanted some more creative freedom after working together for so long.
There was a rough patch but they eventually reconnected and maintained their friendship. He even told me they were planning to do some new music together again. Sadly, days before Zumbi passed, they announced their reunion tour together for the 20th anniversary of their first album.
Key Takeaway: Unfortunately, not all groups or professional partnerships last forever. Zumbi and Amp Live thought that they would last, but it didn't work out after 20 years of rocking together. If you're in a duo/group/band, understand that it's natural. Whether it's due to creative differences or personal reasons, hopefully it doesn't ruin friendships. Not that I have much experience in this realm, but one of the things I've learned is that life is too short to hold grudges when there are fallouts. It's cliché but communication is key.
7. Be aware of your branding and the stances you take on controversial topics.

There was one incident around 2013 where Zion I made a statement on social media revolving around George Zimmerman who was acquitted for the killing of Trayvon Martin.
The unfortunate thing was a lot of his white male "fans" who likely followed Zion I for their more popular songs, didn't appreciate his opinion on the topic.
As a Black male, Zion I knew about racism first hand very well, but yet he was told to get over it. Stop living in the past, they would say. Slavery happened a long time ago. They defended George Zimmerman and left other nasty comments.
Up to this point in their career, they've never really made any big public statements about race or politics, even though most fans knew where they stood on these issues based on their music and the artists they associate with.
I remember asking him about this incident and I vaguely remember him telling me this situation really bothered and stressed him out. He tried his best to respond and defend his position, but it was pointless.
As we know now, this is not a new problem in music, especially in the age of social media. You will have trolls who only want to stir trouble on your posts. Advice artists and influencers are often given on social media is to not read the comments.
Key Takeaway:
Not everyone is going to be your fan and that's actually a good thing. As a brand, it's important to draw the line of where you stand early on with who you want as fans and those you don't. It may seem counterintuitive, but it will save you the stress and headaches later on.
Brands that want to maximize profit often avoid taking controversial stances on moral, political and social issues. You may be afraid that taking a side will drive away and limit your potential fan base. To be fair, not all artists want to be seen as an influencer or activist in that way so it's understandable.
However, branding is all about expectations. Depending on your goals and how you want to define yourself as an artist, it's important to establish them early on. This doesn't mean you should make a public statement every time there's some hot button issue or controversy. Just know that every stance you take publicly down the line, you will be praised and it will strengthen the relationship with those who share the same views. For those who don't, you will push them away.
As artists, stand up for what you believe and incorporate it into the things you do earlier on so it sets those expectations ahead of time. Anyone who was a real Zion I fan would know and expect him to take these stances. You can't please everyone and you shouldn't feel like you have to censor yourself if you truly believe in something.
8. Embrace your own path and go all in on your niche.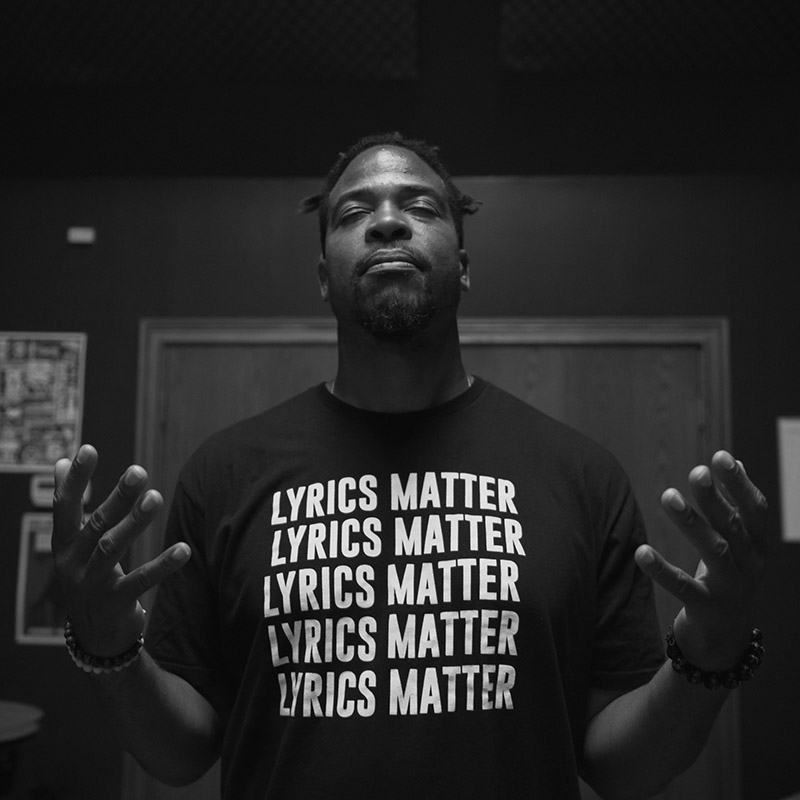 As Zion I was emerging as hip hop artists in the late 90s and the 2000s, gangster rap was the big thing. This was when glorifying hood life and drug dealing were the cool things in the genre. Then came the 2000s where you would hear more about clubbing, flossing/bling bling and objectifying women as the common themes in hip hop. Those things didn't resonate with me, so I found a lot of comfort in what artists like Zion I had to offer.
Like many of the underground hip hop artists I listened to, one of my favorite things about Zion I was they made music with substance. They occupied a lane that was not popular in hip hop and made it their own. They have a few upbeat, dancy tracks in their catalog too, but it wasn't just about chasing the trendy sound to get famous.
There were some mainstream artists who occupied this space in hip hop (A Tribe Called Quest, The Roots, De La Soul, Common, Talib Kweli, Mos Def) but they made up a small percentage within the larger hip hop community. Influenced by these artists, Zion I wanted to make a point that the lyrics matter. It was about music that was not only reliable but had an impact with a message.
Key Takeaway: If your goal is to make it big and become a global superstar, it may be tempting to conform to whatever style or sound is popular. Whatever genre, style or type of music you do, don't be afraid to find a smaller niche that is more authentic to you or create a whole new lane. There's so much more opportunity that way.
9. Be the voice for your community.

In 2016, Zumbi put out a personal song and video about gentrification that he was experiencing first hand as it was happening to him. It's something that many people in the Bay Area could relate to as families continue to get priced out of their homes with the growth of tech companies raising the costs of living, forcing them to move to different neighboring cities.
It's not a topic you often hear about in hip hop, let alone music in general, but Zion I tackled it head on. The song is called Tech $. He recorded the video in the middle of moving out of his actual home.
What also makes this song great is that it was relatable and newsworthy. This led to some media outlets covering the song and shining a light on the issue.
Many fans who had experienced the same thing were able to relate and share their own personal stories in the comments. It brought those together due to the authentic nature of a growing problem that was happening to the artist.
Key Takeaway: I know many emerging artists are always looking for more exposure to build their fan base. They often seek people like publicists to get more press and coverage. Usually the problem is the artist isn't doing anything that is newsworthy enough for them to cover, whether it's something unique or has a captivating story. Just putting out a new single or album isn't newsworthy enough for your average independent artist unless you're already an established artist or you have a good story attached to it. Obviously, Zion I didn't do this to gain notoriety or gain exposure. It was a natural artistic reaction to this frustrating experience that he knew others could relate to. These sites wanted to cover this song because it's a great story.
Conclusion

I know most artists reading this may not have ever heard of Zion I and that's okay. You don't have to listen to hip hop or even like his music to learn from his career. He will be missed, but his music and legacy will live on.
If you are curious about his music, I put together this Spotify playlist of my favorite tracks from Zion I as a tribute.
Otherwise, here are music videos to check out. RIP Zumbi!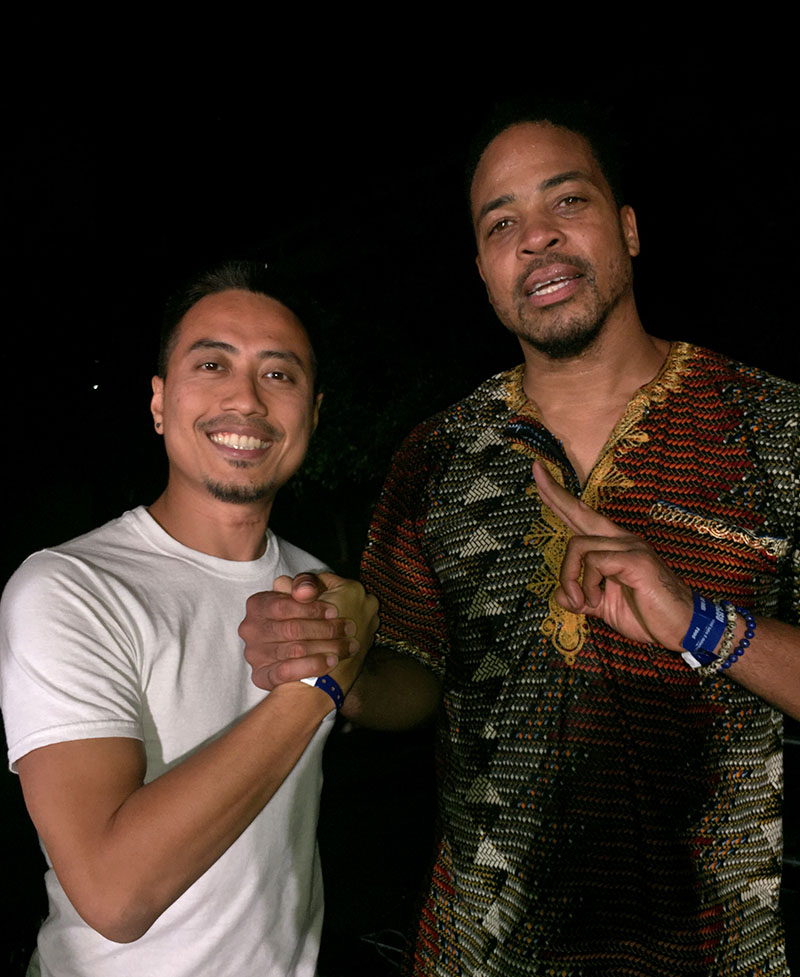 Here are my top 4 music videos:
A celebration of Zumbi's life was livestreamed on Sway's YouTube channel: