It is safe to say that if you want to make a living off of music, you need to book gigs. Lots of them. Not only does it put money in your pocket, but gigs are a great way to get exposure and reach new fans.
Performing live is the biggest source of income for most independent artists. Unfortunately, many artists inadvertently sabotage their chances of getting booked. To avoid this, here's a list of ten things you should NOT do, brought to you by the Super Duty Tough Work podcast created by underground hip-hop pioneer Blueprint..
In episode 42, Blueprint and special guest Swamburger (of the group Solillaquists of Sound) share their wisdom and experiences on the topic of ways you can guarantee nobody books you. Whether you are a new artist or you've been struggling to get booked for shows, this episode is full of gems, so you won't be disappointed.
This list is only the cliff notes version, so I highly encourage you to listen to the full episode with additional insights, stories, and commentary. Check it out below:
1. Having the wrong representation

Your booking agent was hired to represent you and have your best interests top of mind. Additionally, they are there to speak on your behalf and uphold your values. In many ways your agent is an extension of you, so if your agent is acting in an unprofessional manner, it may reflect poorly on you. You probably won't even be aware they are giving you a bad rep in the industry.
Before choosing an agent, ask for references. You'll want to know what other musicians thought of their work and character, so that you can hire someone you trust. Trusting your agent is paramount to developing a good working relationship with them. Once you have entered into a partnership, establish your expectations early on, and ensure that communication is flowing from both sides.

2. Asking for too much

We all have bills to pay, but it's important to be reasonable. When negotiating, it's important to know what you're worth and base your rate off your track record. Your asking price should NOT be a function of what you believe to be true about yourself, but what you have actually proven over time through results.
If you're just starting off, you might take whatever you can get, and that is okay for a while. Once you have built up a name for yourself, take into consideration the type of opportunity before negotiating a price. Sometimes it might be worthwhile to perform at a show that doesn't pay as well if there is exposure to new fans or networking opportunities.
If you're making unrealistic demands or letting your ego determine your price, chances are people are not going to want to deal with you. Likewise, this is a business and you need to be competitively priced.

3. Having questionable character

You don't need to be a saint, but when you do well by others, people will reciprocate. There are three C's to remember: be considerate, cooperative, and consistent. Personal character influences if and how much people you work with trust you.
If you are difficult to work with, or are known as someone who only wants to get paid, people will have a hard time booking you. Remember, it's a small world, and word travels fast in the music industry. You don't want a reputation of diva-like behavior, greediness, or being uncooperative. As unique as you are, there are many more like you, so don't let your behavior or attitude cost you shows.

4. Changing terms after confirmation

It's not good business to change the contact or ask for more money after both parties have already agreed to the terms. Even if it seems like a simple request, you may be putting the promoter or booking agent in a tough situation, which will strain the relationship. It wouldn't be unusual for the inconvenienced party to hold a grudge and avoid working with you again. To avoid this outcome, be diligent about reading the contract and agreeing on payment for a show before inking the deal.

5.Pulling a no show

This is probably the worst thing you could do for your career, and it can cause irreparable damage. In the podcast, it is what's known as a "never forgive" action. So named, because it can start a chain of negative repercussions, not just from the promoter and venue, but fans as well. Once you break the trust you have established with any of these parties, it can be damn near impossible to build the relationship back up.

6. Not promoting the show

The success of a show depends on all parties involved. Even as an artist, you need to pull your weight and make a contentiousness effort to bring in an audience. Posting on social media is an easy way to promote your upcoming shows. After all, putting in additional promotion efforts can only benefit you.
If you're known as someone who really puts in the effort to promote and draw a crowd, it can give you some leverage to ask for more money. People will want to work with you again when they see you approach the gig as a partnership, because it shows that you're a team player who is not just in it for yourself and the money.

7. Putting on a bad show

When you're being paid for a show, your job is to deliver a good performance. Just because you're a good artist or musician, it doesn't automatically make you a good performer. You shouldn't just show up to the show and play your music. In order to create a positive experience, you need to invest adequate time to practice and rehearse.
Not only does a bad set make you look bad, a lack luster performance can hinder the effectiveness of the entire show and reflect poorly on the promoter, booker and venue. Your actions have consequences greater than you may have realized.
Don't book a show if you know other commitments or responsibilities may prevent you from putting on a great performance. You only get one first impression; make the most of every opportunity. Learn what makes a good performance and apply it to your set.

8. Disrespecting the people at the venue

It doesn't matter if it's the doorman, promoter, sound engineer or bartender, it's imperative that you are respectful to everyone that is working the show. Chances are everyone knows each other, so if you disrespect someone, it will get around and leave you with a bad reputation.
This applies not only towards the people, but also the venue itself. Don't be presumptuous and do whatever you want. There may be rules and laws the venue needs to abide by, so err on the side of caution if you aren't sure if something is okay. Simply ask someone working there.
Remember that these people don't work for you, and they're not there to serve you. Come into shows with the mindset that it is partnership.

9. Not having the proper contact information

As basic as it sounds, this can still be an issue. Luckily, it can be easily fixed. Make sure your contact information, like an email address, is easily accessible on your website and social media accounts. Ensure that you keep your accounts updated to avoid missing a booking because someone can't get a hold of you.
Having a properly functioning process to handle business inquiries is the simplest thing you can do to increase your bookings. If you have a booking agent, put their information up. That's why you hired them after all.

10. Underestimating the opportunity

Not all shows are created equal. Take the time to research the venue and event before agreeing to a show. This up-front work will help you avoid saying 'yes' to an opportunity that wasn't a good fit. An event that isn't in line with your values or brand can affect your reputation and send confusing messages to your fans.
On the flip side, it could prevent you from saying 'no' to an opportunity that may have not paid well, but it would have given you the exposure to people you want to reach and industry connections you want to make.
Arming yourself with as much information as possible will help you make an educated decision and avoid underestimating an opportunity that could really benefit your career.

Conclusion

Getting booked for shows is vital to making a living off music as an independent artist. Not only does it get you paid, but it helps you get more exposure for your music, connect with potential new fans and build industry relationships. The last thing you want to do is jeopardize your repetition and ruin these important opportunities for your career.
The key to getting booked for shows is to conduct good business practices like you expect others to do to you. This means being professional and respectful. Being a good person goes a long way. If you don't want to get booked, do the complete opposite.
Again, it is highly encouraged to listen to the full episode for the entertaining commentary and real life examples so that you don't commit the booking sins on this list.
Super Duty Tough Work – Episode 42
10 Ways to Guarantee Nobody Books You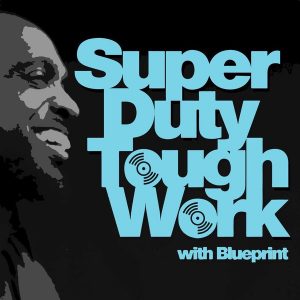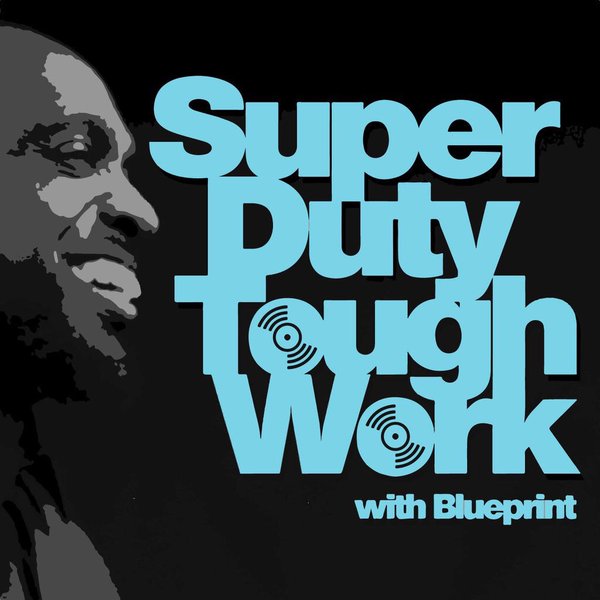 Created by underground hip-hop pioneer Blueprint, Super Duty Tough Work is the world's most infamous hip-hop podcast. Every week, Blueprint and co-host Illogic say what nobody else in hip-hop is willing to say because they stopped caring about the music industry a long time ago. The results are comical, educational, and inspiring.
Episode description:
While in Florida playing some shows for the the past week, I decided to record a special episode with my friend and fellow artist Swamburger of the group Solillaquists of Sound. In addition to being a full-time artist, Swamburger also does booking at a venue called The Social in Orlando. Between the two of us, we have seen artists make a ton of mistakes that stop them from being booked, so we decided to dive deep into booking. In this episode we give you ten things to avoid, so you can get booked and get that bag!
You can check out the podcast from these links:
Soundcloud: https://soundcloud.com/superdutytoughwork/42-ten-ways-to-guarantee-nobody-books-you
iTunes: https://itunes.apple.com/us/podcast/super-duty-tough-work-podcast/id1016100280?mt=2
Sticher: http://www.stitcher.com/podcast/weightless-podcast-network/super-duty-tough-work